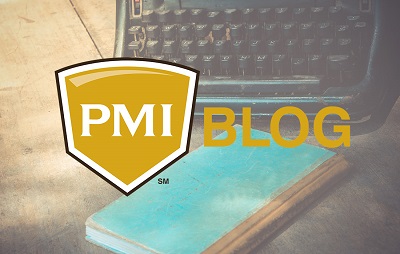 When you have made the decision to rent your home we believe you are making a great long term decision! Homes are investments and getting a good return on your investment is important. With that being said, there are steps you need to take to optimize your home! By optimizing your home, you increase the likelihood of it being quickly leased meaning less time on the market. You also set the tone for how the future tenants will take care of your home. It has been my experience that the better you maintain your home, the better the future tenants are more likely to take good care of the home. You are setting a precedence and people like to be led and will likely emulate the same behavior before. An example, if you try to rent a home that the yard has not been properly cut, the tenants are more likely to be lax about cutting the yard. Setting expectations for new tenants is much easier, when they see that the homeowner has already modeled what great looks like.
Many people have a mortgage they are still paying on and the quicker the home gets rented, the happier you are! So do not overlook the following steps when you are getting your home rent ready. I will go over some commonsense steps that oddly enough many people overlook but really make a difference on the speediness of getting homes rented. Allow your home to be a reflection of you by getting it the most attractive possible. Even lower rent homes deserve the care to present the best case home.
Keep in mind…tenants have many options, first impression is everything. Curb appeal is a real thing not only when purchasing a home but also in renting the home. Make sure you do not overlook the following.

Flower beds- clean those up and use fresh mulch for a cleaner look
Properly mow the yard. Having that fresh cut appearance makes the home look neater in appearance.
Edge the yard-you would be surprised how much better your yard can look
Trim the bushes
If the paint is dull, putting a fresh coat of paint can really spruce up your home!

Inside of your home!

Cleanliness is imperative and goes a long way! Many times people are so anxious to move on to their next adventure-they often forget the significance of a clean home
If the carpets are salvageable, having them professionally cleaned will help with stains and soiling. If the carpet has an odor, replacing the carpet and the pad will make any potential renter more satisfied with their decision to rent.
Replacing light bulbs, filters, blinds that are damaged and any other small repairs makes the overall appearance much better as well as sets the tone for the tenant of your expectations for them in the upkeep of your home.
Touch up paint and patching nail holes in your walls will give your home a more pleasant appearance.
Professional home cleaning will also help you not overlook areas you have become accustomed to. For instance, many people overlook appliances such as ovens, microwave ovens, and refrigerators.

Put a professional sign in your yard with a website for pictures and a phone number that people driving by can call with questions and set up a time to show. Or, if you want to do this without the stress of being the landlord, consult PMI Green Country, Shawn Klahr for a free rental analysis so that your home/investment brings you the maximum amount of money. He will also advise you on repairs and pointers on bullets number 1 and number 2. If you are leaving the state or simply do not have time, PMI has vendors in place that we can assemble in order to get your home in the best shape possible. We use these vendors for many of our properties so we may be able to get the savings and pass it on to you! PMI Green Country is a professional management company that specializes in managing probably one of your largest assets, your home. PMI will ensure you get the right tenant placed by extensive background checks. PMI will show your home so that you don't have to. PMI also advertises to many sites in order to make sure your home is visible to as many potential clients as possible. PMI offers credit reporting to the tenant to inspire them to pay their rent on time. This system offered to tenants follows them just like credit reporting on a home. PMI will make sure all of the legal documents are in place so that you are covered for any legal issues that may arise. PMI also requires all of our tenants to purchase a $100,000 liability insurance that gives you extra peace of mind that your property is covered in case of damage by the tenant. PMI has a long history of managing rental properties and prides itself on customer service excellence. The Tulsa management team is skilled in making sure the transition is smooth and your stress is less! You can own your investment, make money every single month on the investment and let us deal with any of your headaches that might pop up. As far as payments for you, we offer a portal for both the owner and the tenant so that the on time payments are forwarded to you as soon as possible. There are reasons that many people choose keeping their property and leasing it out instead of selling. In that decision making tree, choosing the right property management company will help you continue to be happy about your decision as you collect residual money every single month. Call Shawn Klahr today at PMI Green Country is you have a home in the Tulsa metro and surrounding areas that you are ready to lease!