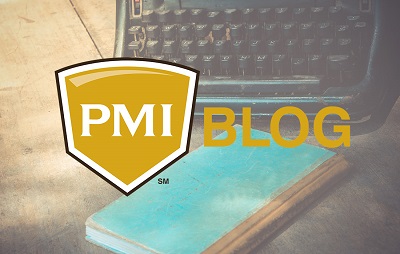 Just a small town boy, living in a growing community. You take a trip down Broadway and you will see the change. There are so many new businesses on the Main Street (aka Broadway) in Coweta that it might surprise you. Shawn Klahr, owner of PMI, is a 1987 graduate of Coweta High School. He is a proud Tiger! He played football on the same fields, although they have come a long way as well with the artificial turf. Shawn's sister, Angie Bias, owns the Coffee on Chestnut which is a local favorite for both coffee and dessert! You should really try that rolled ice cream. Entrepreneurial spirit runs deep in the Klahr blood as Shawn and Angie's Grandfather, built and started the very first Coweta Sonic.
I would be remiss if I didn't talk about the new 1843 on Broadway Restaurant and bar that boasts an upstairs bar for adults only to relax and sometimes enjoy local music. Tonight, I happen to be at 1843 enjoying a fantastic meal but not before I enjoyed the upstairs bar area where on weekend nights you might find Weston Horn, JJ Baldwin or even just a night of karaoke. Another notable restaurant that is a local fave is Dixie's Cafe. If you haven't had good old southern style breakfast from Dixie's you are missing out! It is amazing every time. The food is served in pie plates, the water is served in measuring cups and you get a whisk to stir your coffee!
Other happenings on Broadway street in Coweta is the Indigo Tie Dye company where you and a group of your friends can make your own tie dye shirt. The establishment is kid friendly and a fun environment. Coweta Nutrition is another great spot for your healthy protein shake as well as an energy drink. Do you have a honey do that you need that perfect piece of lumber or that one screw that China forgot to send in the package-look no further than Coweta Hardware and Lumber. They have the most knowledgeable staff to help you finish that project. This hardware store has been a permanent fixture in Coweta for the past 108 years although it has changed hands. Hatfield's Flowers and Home Mercantile is a unique gift store that has moved back to Coweta and offers a wide range of floral arrangements and gifts for almost any occasion.
Coweta, Oklahoma is a city of around 10,000 people and is growing at about a rate of 1% year over year. It is in Wagoner County and is a suburb of Tulsa-about 25 minutes away. Coweta is known for its Fall Festival that happens every year in September, except for COVID year in which there was still a "drive through fall food festival" to emulate the experience. This tradition has been carried on for 45 years now. The festival has carnival rides, fair food, entertainment, car shows, pageants and so much more. We look forward to carrying this tradition on with our grandkids in the years to come.
And last but not least, if you are headed for Fort Gibson lake, coming to a football game or any other reason brings you this way, stopping in at Roy's Chicken is a must. It is the best fried chicken within a 100 mile radius. You will not be disappointed as they are friendly, fast and a great clean place to dine.
Come to our town to visit or better yet, come to our town and make it yours. Where the people are friendly and everyone is your neighbor, Coweta is a great place to call home!