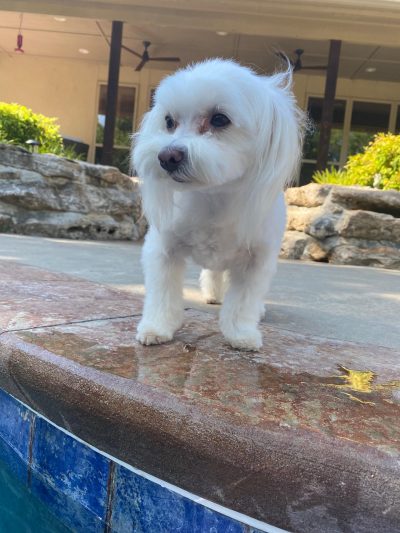 When you choose to rent a home instead of buy, it can be for a multitude of reasons. You may not want to be tied down to a location and want to feel like you can move at any time. You may want the time to lease a home to build credit. You may want to rent so that you can save up money for a larger down payment. You may be waiting until your family multiplies or grows. You may not want to feel the burden of maintaining the home and want to prepare for major expenses. These major expenses could include roof issues, air conditioning, heating going out, hot water tanks and plumbing issues. Well you know the list goes on and on for maintaining a home and the major headaches it can cause. We love that you choose to rent and we love it even more when you choose to rent or lease a home in the Broken Arrow, Tulsa, Coweta, Muskogee, Owasso, Jenks, Sand Springs, Glenpool, Catoosa, Claremore, Verdigris, Bixby and Wagoner Areas. And guess what, we love it best when you choose to rent a home from PMI Green Country. This is our world and why we wake up everyday, and that is to help you find the best place to rent. Whether you have a monthly budget of $700 to over $2500 we believe you have the right to have a well maintained, clean house that you love and call home and can be proud of.
Now that you have settled into one of our properties let's talk about what the owner is responsible for, yet we manage and facilitate. As discussed above, roof leaks, HVAC and hot water tanks and heaters are the responsibility of the owner, (that is of course unless it is through gross negligence or bad intent of the tenant). Any and all maintenance issues should be communicated to our team and we will take care of the rest. We do ask that you include a working phone number in your request so that we can schedule this maintenance with the vendors.
The tenant (that's you) have a right and a responsibility to read, sign and understand the agreement you are signing with PMI Green Country. We will go over and highlight areas you may not know or understand but please, protect yourself with knowledge and read the agreement. Secondly, once you have had time to settle in (within 10 days) make sure you have signed off on the inspection form indicating any areas of damages or malfunctions of the home. You can scan this form and upload it to the portal. You can snail mail it in or if you just want to see our smiling faces, our office at 101st and Elm is open Monday through Friday, 8am to 5pm. We also ask that you log into our web portal which serves as a place to communicate with us, document that you shared information with us, and to pay your rent on. There are other routine expectations that we at PMI Green Country adhere to. One of the expectations is to keep that lawn maintained. We don't want you to be "that neighbor." If you live in a homeowners association we ask that you abide by the governing rules of the HOA. If you live in a condo association we ask that you abide the governing laws of the condo association. If you are unclear of any of the rules or bylaws for your association, please give us a call at the office and we are happy to help walk you through that. Oh and the owner is responsible for the HOA and Condo dues. More good news for you!
We love pets and we bet you do too. While most homes allow pets within reason, we must know about them. If you have a pet, please make sure this is a pet friendly home before you sign a lease agreement with us. Once you have verbal approval, you then will need to go to our third party website petscreening.com and fill out an application for your new fur baby. If you choose to get a pet after you have moved in, please make sure to call our office at PMI Green Country at 918-940-8811 to make sure you are living in a pet friendly home. Once you have the verbal agreement you will still need to go to the same website where you will fill out an application. Please note: this is very important to be transparent and thoughtful about your pet as bringing one in once moved in is a violation of the agreement and could result in termination of the lease and large fees. These steps also apply to tenants that have approval for one animal but choose to have additional pets. Please call our office first. As we think of pets, many times, myself included, we think of dogs and cats. Please be reminded that birds, reptiles and fish in aquariums are considered "pets".
Now let's move on to another responsibility that is easy to overlook and that is maintaining clean filters for your home. In order to increase efficiency in your HVAC system, decrease allergens in the home, and to cut down your utility bills, (Yay for that!), we have implemented a system that makes life even easier for you to change the filters every 90 days. When signing your lease, we will set you up on a program that drops those filters right to your front door. That's the hard part right- getting them in the home and we have done that for you. Now your part is to make sure the old ones get thrown out and the new ones get put it. You've got this right?
In summary, we are super excited you chose to lease from PMI Green Country and we sincerely hope you have a great experience. We hope you stay in one of our homes for a long time. And if you increase in family size and want to continue to lease, please check out our website for our latest rentals. We are leasing new ones each month that just might fit your budget and your location that you desire. Whether you want to live in Tulsa proper or the areas that surround it like Broken Arrow, Owasso or Sand Springs, we have you covered at PMI Green Country. Call us today!